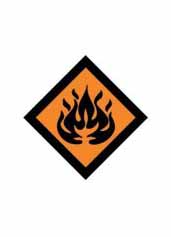 It is the question that has been on everyone's mind.
What is a Shelf Monkey? … Anyone? Anyone?
Well for starters, Shelf Monkey is a book. A book that was personally signed by the author at McNally Robinson Booksellers in Winnipeg Manitoba and then sent to me by my mom. Shelf Monkey is a book written by an old high school chum, I played Grace to his Daddy Warbucks in the musical Anne back when I was in the 9th grade. His dad was our family physician and his mother my choir instructor. His name is Corey Redekop and I could not be more delighted to be reading his book!
When I received Shelf Monkey, I thought…"oh thanks mom! How nice Corey wrote a book." And then put it on a shelf. This weekend my husband Jeff and I were hanging on a boat for the day and I thought, what the heck, lets grab "the monkey" off the shelf. Next thing you know I am grinning, giggling and guffawing my way through this book, reading passages aloud to Jeff and totally tickled by the little glimpses of autobiography Corey has woven into his story line ( I said little bits… as where I left off the main character is on the run from the law and from every major talk show personality in the country. Last I checked, Corey, while living in remote Thompson, Manitoba is certainly not on the lam… or is he? Hmmmm.)
A review on "Bookgasm.com" dubs it as…
"Oprah's Book Club meets FIGHT CLUB in Corey Redekop's debut novel SHELF MONKEY, a savage satire on literary snobs, a pabulum-lapping public and talk-show hosts as deities."
The dry whit, the self effacing humor, the unique format all has me completely taken! Let's put it this way, chapter one is a marked up copy of a homework assignment the main character did for his therapist, with the therapists notes in the margins diagnosing him. The rest of the book so far seems to be a combination of transcripts from a talk show and emails the main character is sending to a Canadian author as a plea for understanding and an effort to be heard, sharing his story as to how he got into this whole mess that has him on America's most wanted. Now add in the Winnipeg references (my old stomping grounds) the Canadiana (my home country) and the little glimpses of this man I once knew when he was just a boy, and I can hardly put it down.
Still don't know what a Shelf Monkey is but I am looking forward to finding out. You can read some reviews here and learn about Mr. Redekop if you are so moved.
Happy Tuesday!
Joelle P.S. It is raining out, dark clouds, consistent rain. A quiet day. I like it! Smiles!